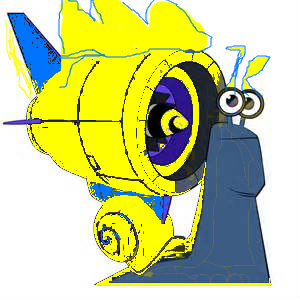 Lightning Whiplash 
is Whiplash under the effects of the Lightning Tomato. This one Whiplash's transformations.
In games, Whiplash plays the same, but can go faster, has an enhanced speed and engine. Nevertheless, he is still able to die if he is hit by thunder. 
Appearance
Edit
Lightning Whiplash's skin is now moderate azure with light grayish gold eyes. His shell is grayish dark cerulean, vivid yellow, brilliant indigo, moderate persian blue, dark grayish cobalt blue, brilliant cornflower blue, lime greenish gray, vivid azure, and dark grayish phthalo blue. 
Section heading
Edit
Write the second section of your page here.